Congratulations to Howard Straker, MPH, PA-C, assistant professor of physician assistant studies at the George Washington University (GW) School of Medicine and Health Sciences, on his election as president of the Physician Assistant Education Association (PAEA). Straker was elected at the 2018 PAEA Education Forum held Oct. 22-24 in Anaheim, California.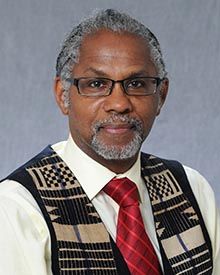 PAEA is the only national organization representing physician assistant (PA) educational programs. PAEA works to ensure quality PA education through the development and distribution of educational services and products specifically geared toward meeting the emerging needs of PA programs, the profession, and the health care industry. 
Straker will serve as president-elect beginning in January 2019. He will take over as president in 2020. He previously served as secretary of PAEA.
"It is an honor to be chosen by peers and colleagues to help guide PAEA in its continued work on PA education excellence and innovation," said Straker. 
As president, Straker will work to place PA education at the forefront of health care and education. His leadership will focus on increasing clinical training and sites, as well as leveraging technology in education. He is also passionate about building an infrastructure of excellence in PA education through products and services that respond to the needs of faculty and programs, not only in the PA profession, but in health care. He hopes to expand research on the PA workforce and continue a focus on diversity.
"I value inclusion and diversity — diversity of perspective and diversity of composition — as methods to achieve excellence," said Straker. "I see diversity and inclusion as the process by which we achieve quality health for our organization and for society." 
Straker succeeds Lisa Alexander, EdD, MPH, PA-C, professor of physician assistant studies at the GW School of Medicine and Health Sciences, who will now serve as past president of the PAEA. Alexander, who was elected in 2016, will end her term in December 2018. 
"I have thoroughly enjoyed my time as president and the meeting culminates many months of hard work. I've had so many wonderful opportunities to advocate for PA education and for the profession to national audiences," said Alexander. "It is hard to believe my term ends in January, but I look forward to what some folks describe as the 'best job on earth: past president!'"