Susan LeLacheur, DrPH '08, MPH '89, PA-C, BS '82, associate professor of physician assistant studies at the George Washington University (GW) School of Medicine and Health Sciences, received the Master Faculty Award at the 2018 Physician Assistant Education Association (PAEA) Education Forum held Oct. 22-24 in Anaheim, California.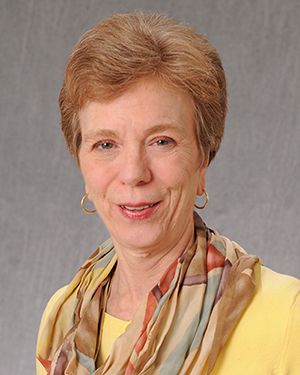 The Master Faculty Award recognizes a program faculty member with a minimum of seven years of service who has made noteworthy contributions to physician assistant (PA) education.
LeLacheur began her career working in family practice in a largely Latino community. She then began work in HIV clinical research at GW. Today, she lectures widely on infectious disease and HIV infection and volunteers at Whitman Walker Health in HIV and primary care. She also has research interests in cultural competency and the reduction of stereotyping and bias in the clinical encounter. At GW, she is the course director for the Foundations of Medicine course. With her impressive clinical practice, research, and education experience, LeLacheur was nominated by her peers.
"I am honored and humbled to be recognized by the colleagues without whose personal and professional support I could not do my work," said LeLacheur.
PAEA is the only national organization representing PA educational programs. PAEA works to ensure quality PA education through the development and distribution of educational services and products specifically geared toward meeting the emerging needs of PA programs, the profession, and the health care industry.